CMV Safe Speed Toolkit
Speeding is a major contributor to crashes, injuries, and fatalities on our nation's roadways. FMCSA's Safe Speed Campaign supports commercial motor vehicle (CMV) drivers by reminding them to obey the law and a maintain safe speed. Share this life-saving message using the educational resources below, available for download and distribution.
Earned Media Toolkit
Amplify your market's safe speed message with this earned media toolkit, inclusive of campaign talking points, a press release, a pitch email, and a radio reader.
Social Media Content
Speeding is dangerous for everyone on the road. Promote safe speed on your social platforms with the below graphics and recommended messages.
Graphic 1
Maintaining a safe speed on #OurRoads gets everyone to their destination safely. Obey the speed limit behind the wheel of your truck or bus. #SafeSpeeds
Curves and ramps can be unsafe when driving too fast. Always slow down and approach them at a safe speed to keep #OurRoads and yourself safe. #SafeSpeeds
Keep a safe following distance and speed while on #OurRoads. It helps everyone reach their destination safely. #OurRoads
Graphic 2
Always maintain a safe speed on #OurRoads and follow the posted speed limits. Slow down to keep yourself and others safe. #SafeSpeeds
For large trucks and buses, curves and ramps present challenges. Stay safe by following the posted speed limit and slowing down when on #OurRoads. #SafeSpeeds
Following the speed limit and maintaining a safe speed helps you stay in control of your large truck or bus. Slow down on #OurRoads and arrive safely. #SafeSpeeds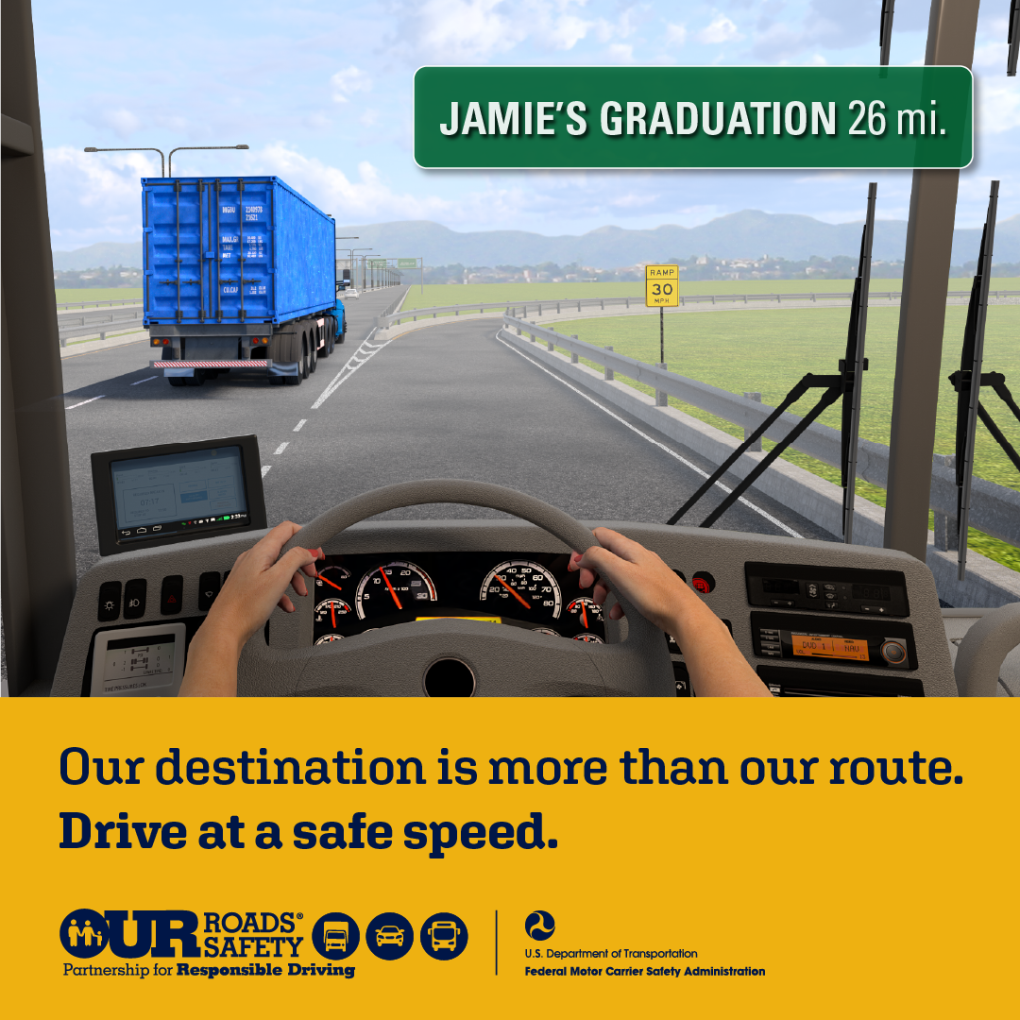 Visor Card
This digital visor card is downloadable and printable, so you can keep speed-related safety tips top of mind while on the road.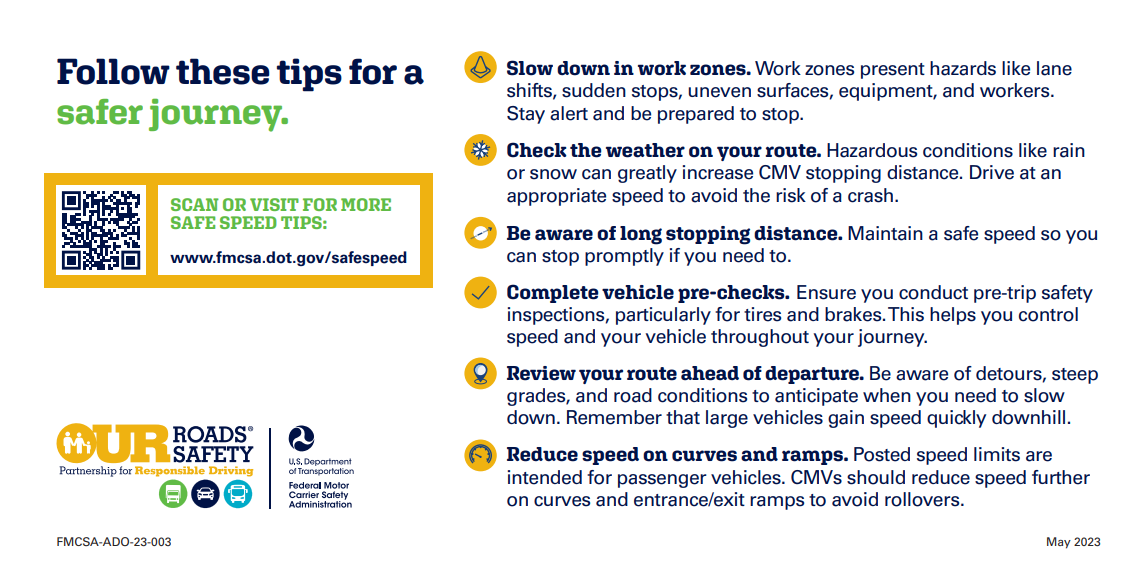 Last updated: Wednesday, May 10, 2023