Enforcement and Education
An enforcement and education initiative aims to discourage unsafe driver behaviors that can cause crashes on our roads. The goal for these high visibility enforcement periods—coupled with continual road safety education—is to eliminate highway fatalities involving commercial motor vehicles (CMVs).
Below is a collection of outreach materials for use during your own area's enforcement and education periods. Spread the word and help keep our roads safer.
Earned Media Toolkit
Download and amplify enforcement and education messaging in your market with this earned media toolkit.
Social Media Playbook
Promote enforcement and education on social media with this social media playbook, available for download below.
Social Graphics
Use these social media graphics to help inform all road users about enforcement and education.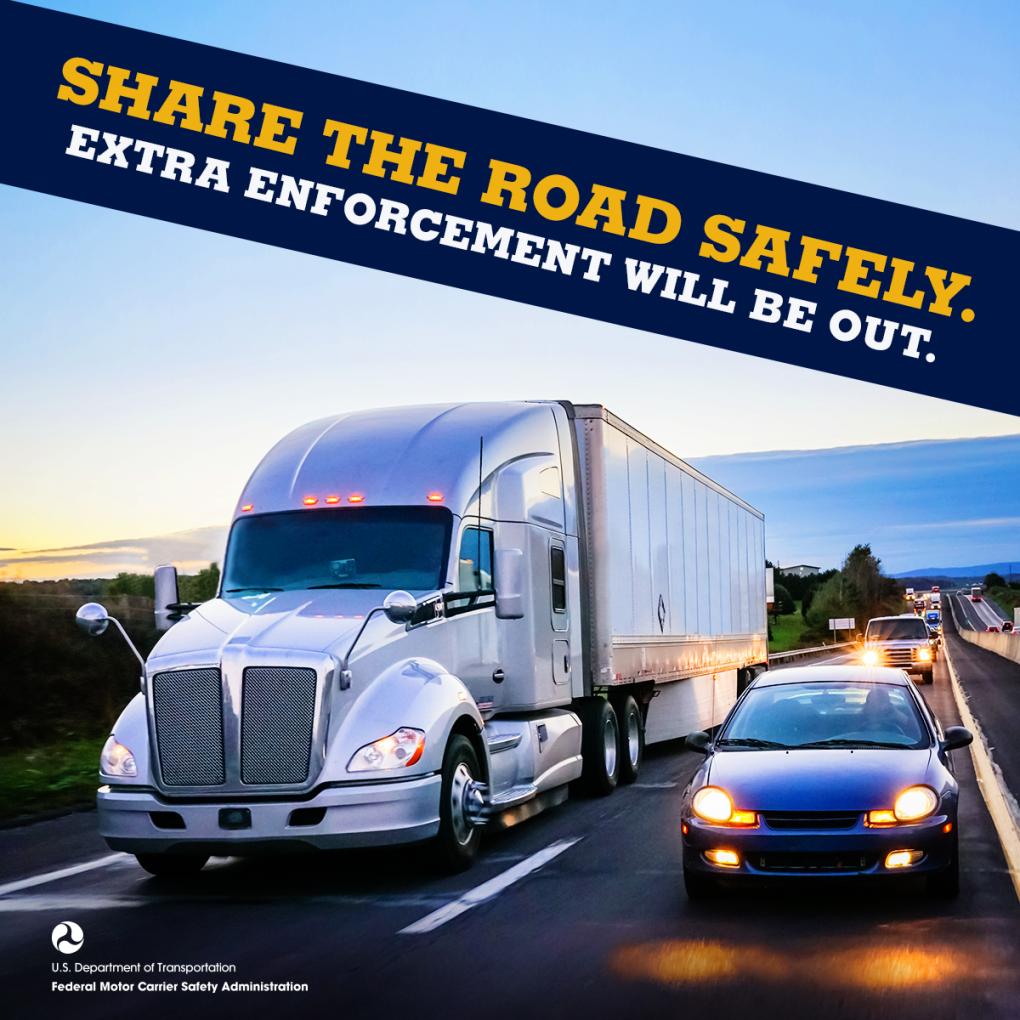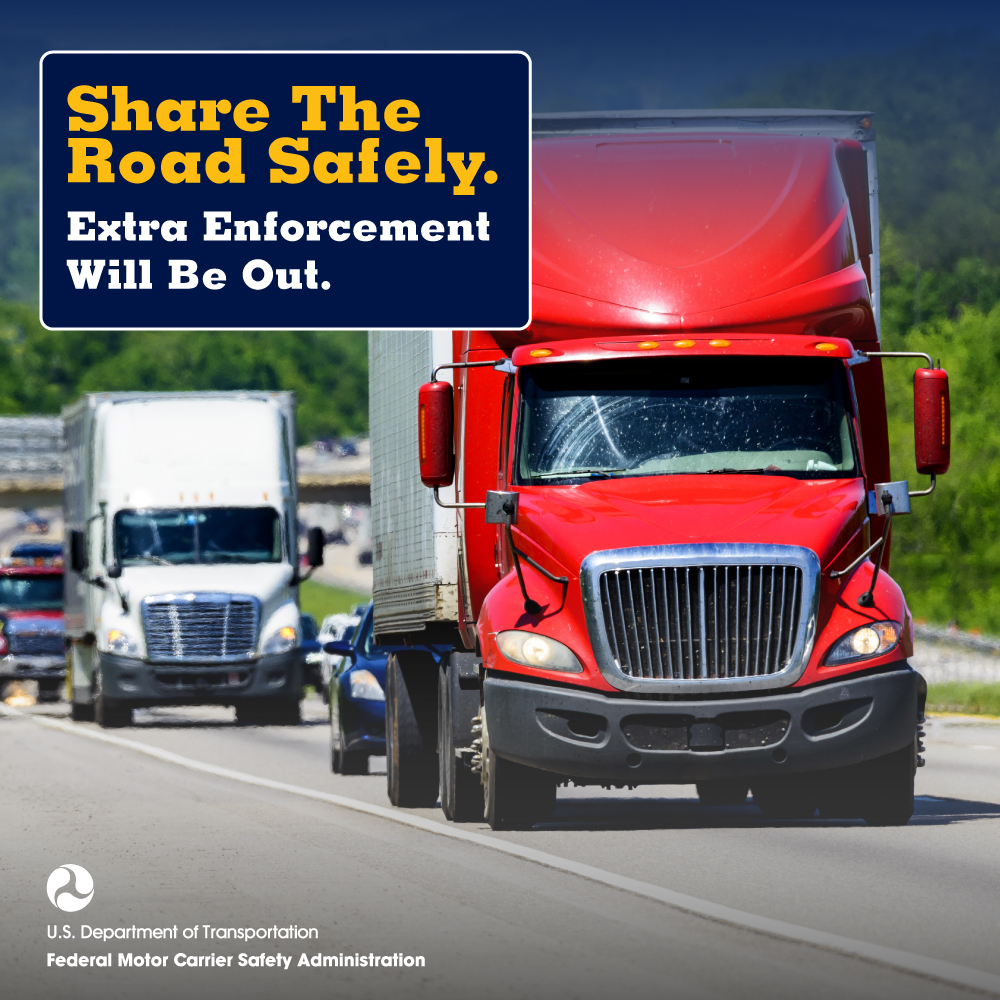 Billboard
Do you have an opportunity to spread the word with out-of-home placements? Download this billboard to use in your state.
Audio Spot
Download this audio spot to use in your market.
Last updated: Wednesday, March 30, 2022