Outreach Toolkit
Our Roads, Our Safety offers a wide range of materials to help raise awareness about safe riding, walking and driving practices around large trucks and buses. Below is a collection of infographics and social content to use year-round; content geared toward specific holidays and safety observances; Voices of Safety videos; tips and fact sheets; and talking points about the campaign for you to use as you spread the word about the importance of sharing the road safely with large trucks and buses.
---
Shareable Graphics
Social media graphics, infographics, and milestone graphics for use on social media, email marketing, or other outreach tactics.
---
Our Plan Campaign
Billboards, social graphics, and other materials developed for the Our Plan campaign. 
---
Voices of Safety Campaign
Videos, radio spots, posters and other collateral developed for the Voices of Safety campaign.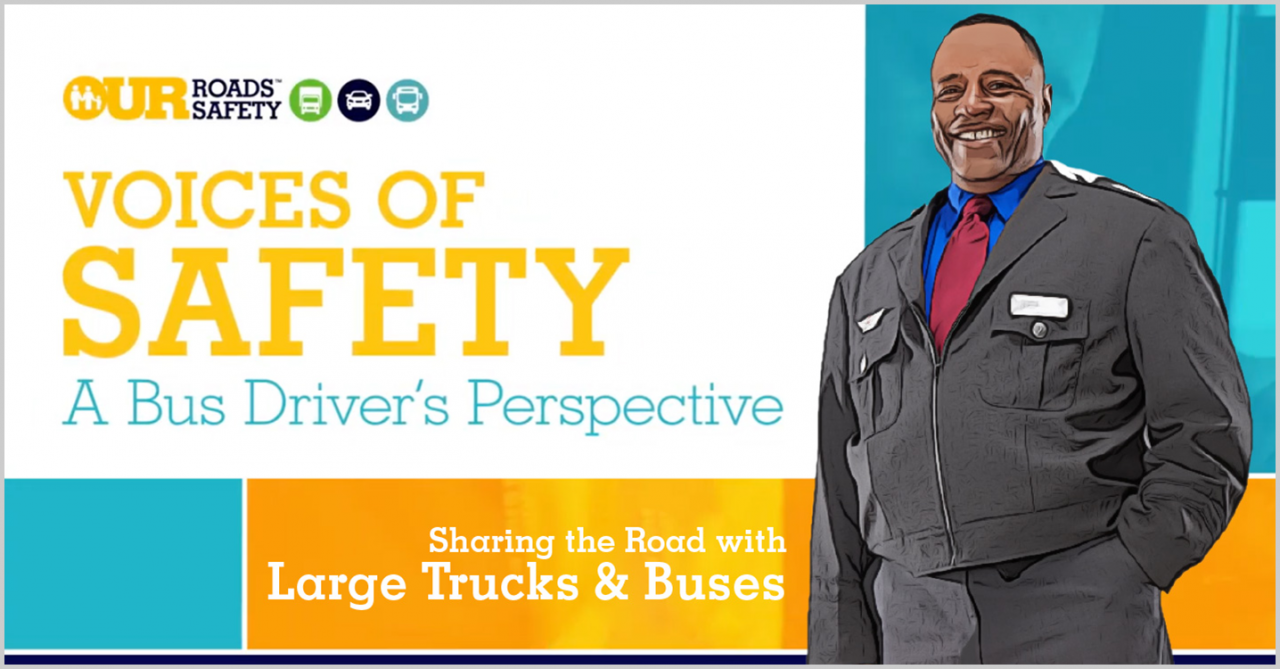 ---
Our Roads, Our Safety Program
Various resources reflecting core components of the campaign available for download and print.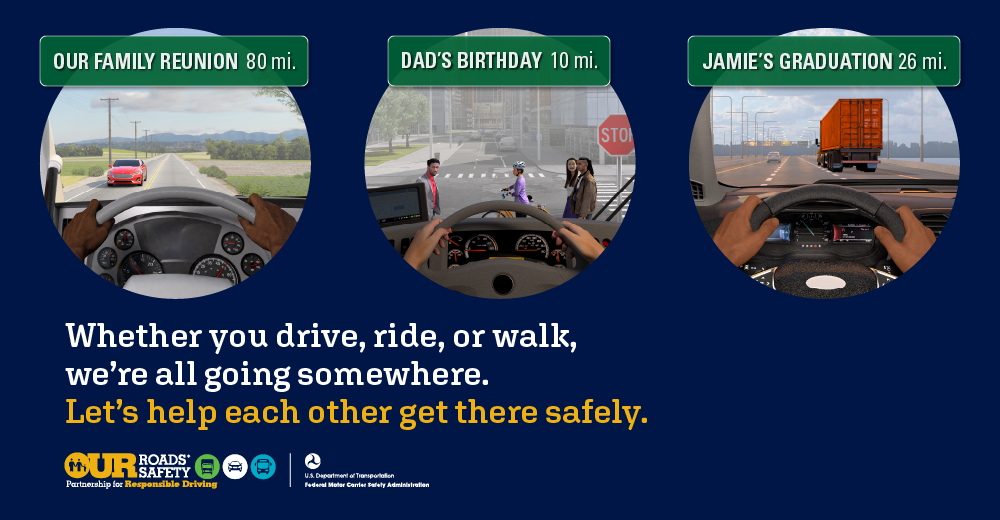 ---
Request an Outreach Toolkit
Would you like a physical copy of the outreach toolkit with printed materials to share with your audiences? Contact us and request your own copy.
Last updated: Tuesday, May 16, 2023