Safety Challenges Graphics
Large trucks and buses face unique safety challenge like blind spots, wide turns, and long stopping distances. Below is a collection of graphics related to these safety challenges to use them on social media. There are English and Spanish versions available, as well as some animated graphics for each safety challenge.
Blind Spots
Animated Graphics
Motorcycle and Truck
Car and Bus
---
Stopping Distances
Animated Graphics
---
Wide Turns - Car
Wide Turns - Bike and Pedestrian

Animated Graphics
---
Size Differences
Download Size Differences Graphic
---
Truck and Bus Infographics
Infographics provide clear, simple messaging about road safety and the specific operating challenges that buses and trucks face.  
Truck Infographics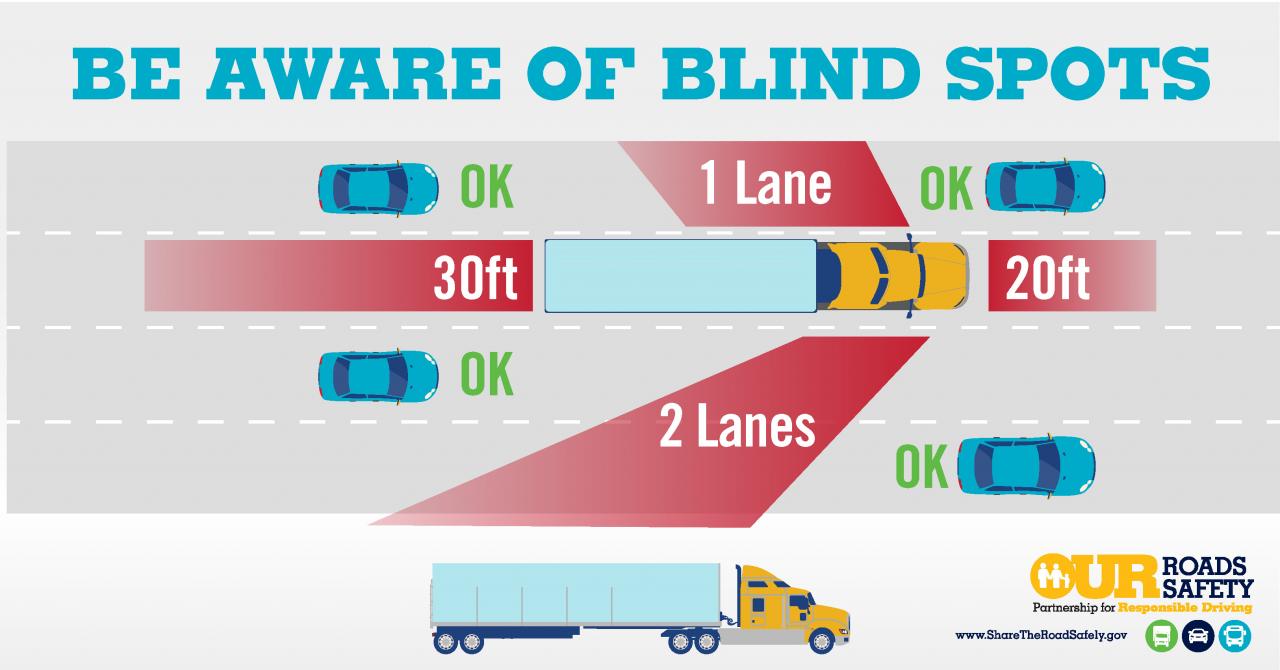 ---
Bus Infographics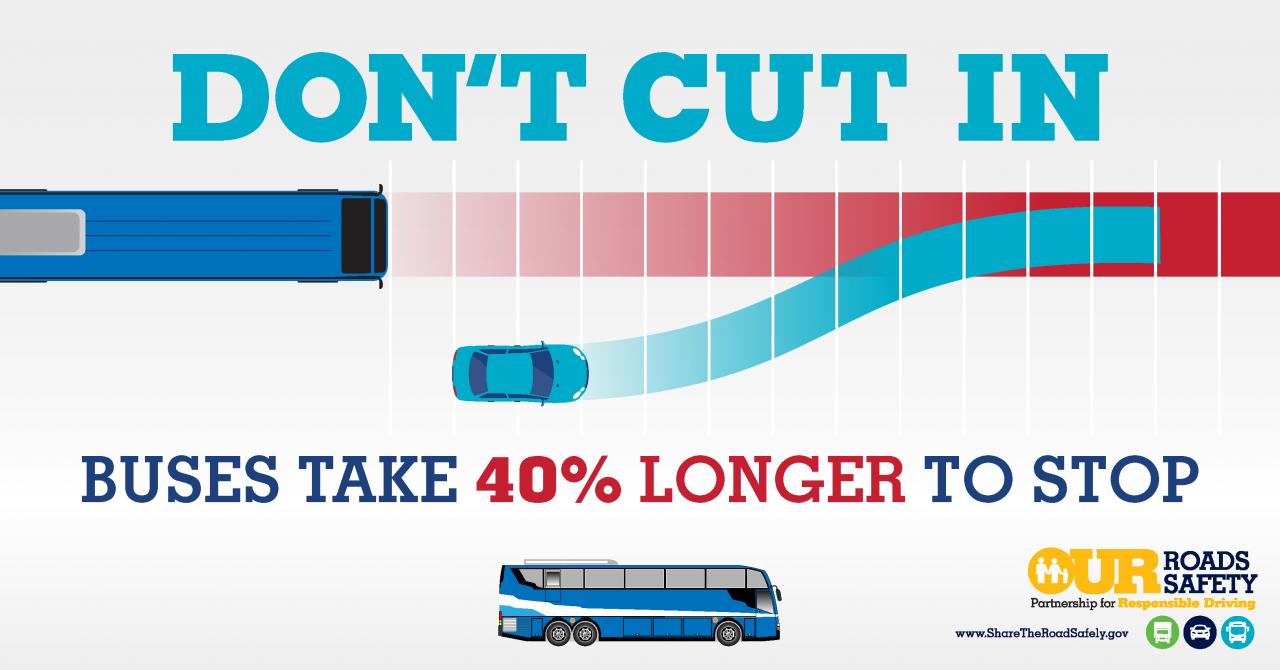 Last updated: Wednesday, February 2, 2022