CMV Seat Belt Toolkit
Not wearing a seat belt is a key contributing factor to roadway fatalities. FMCSA's campaign, Y I Buckle Up, supports and protects large truck and bus drivers, and vehicle occupants, by reminding drivers always to buckle up. Communicate this critical safety need with the educational materials below, available for download and sharing.
Earned Media Toolkit
Amplify your market's critical CMV seat belt messaging with this earned media toolkit, inclusive of campaign talking points, a press release, and a pitch email.
Social Media Playbook
Promote CMV seat belt messaging on your social platforms with this social media playbook, which includes a variety of social media messages, graphics, and tips to support the campaign's mission.
Social Media Graphics
Share these social media graphics to remind CMV drivers why buckling up is essential, no matter how long the trip.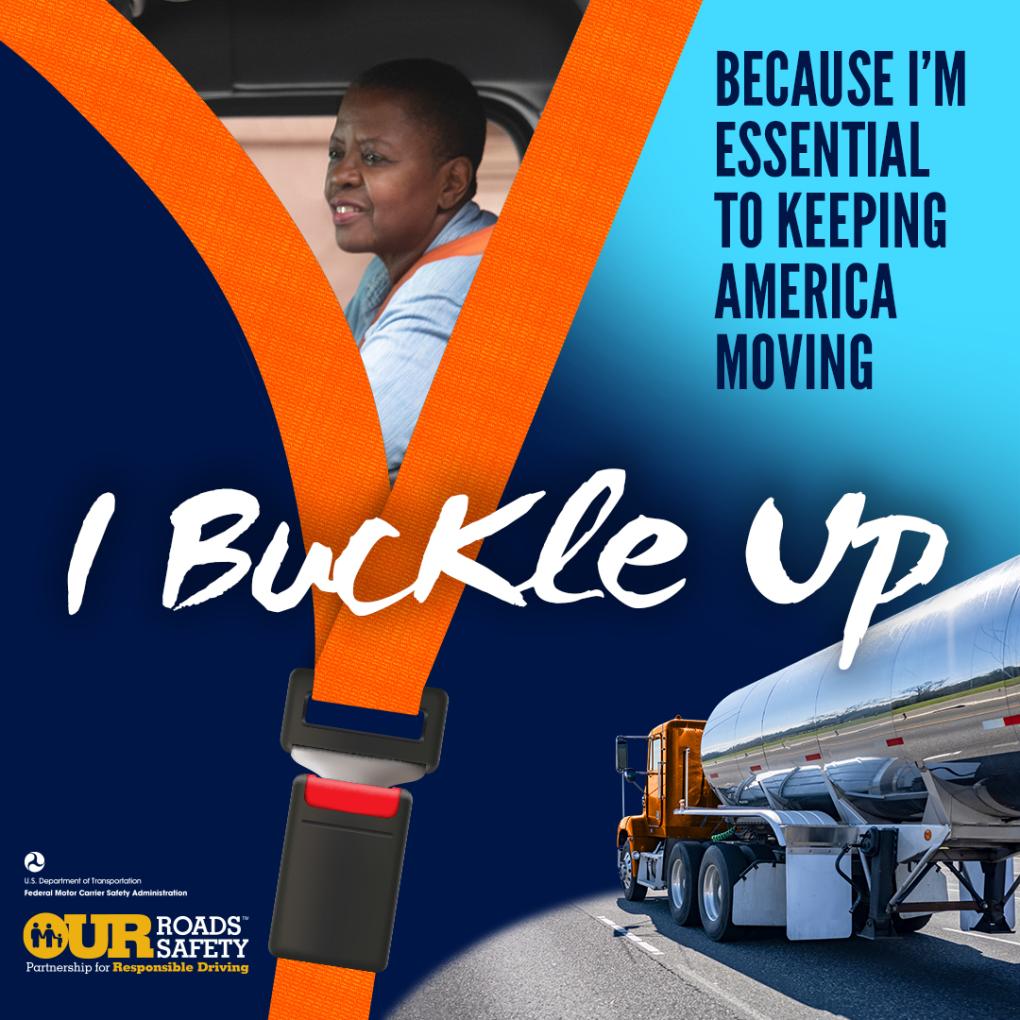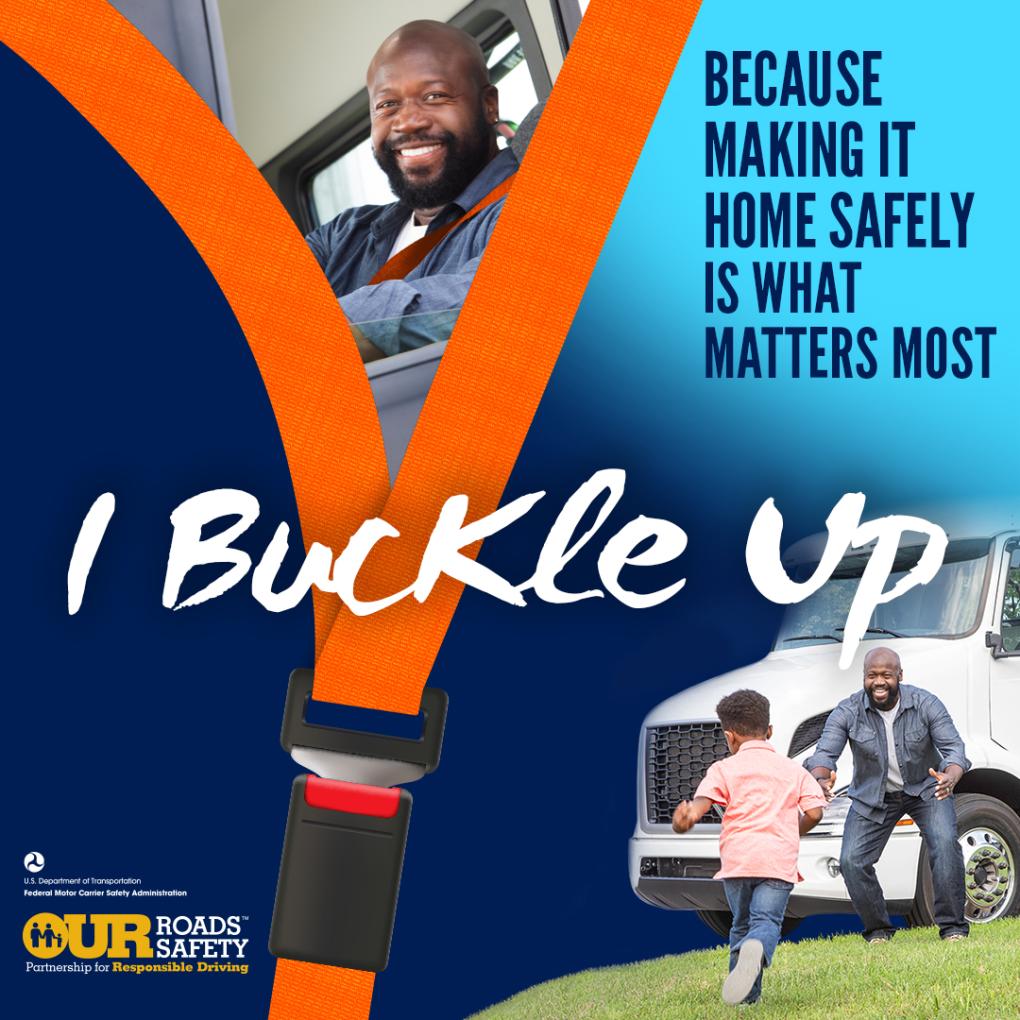 Visor Card
Download this visor card and share it with CMV drivers to help them keep seat belt safety on top of their minds while on the road.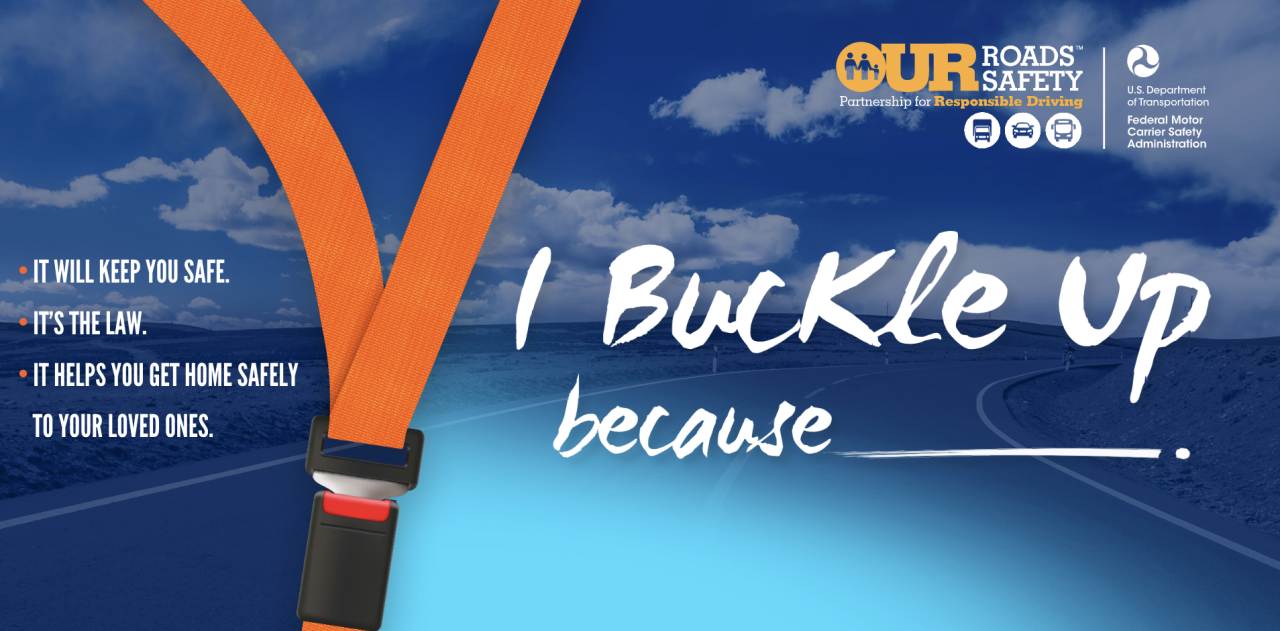 One-Pager
Communicate the safety need to always buckle up with CMV drivers. Download this one-pager for ideas on how to spread this lifesaving message.
Video Public Service Announcements (PSAs)
These 30-second and 15-second videos provide clear messages about always buckling up. They can be used on social media, your website, or in paid media efforts. If you need different aspect ratio sizes, email us at OurRoads@dot.gov.
Download 30-second Video (16:9)
Last updated: Tuesday, January 31, 2023