Outdoor PSAs
The large-format design can be used as a poster or display at conferences or community events, or even projected on a wall. It is also proportioned to serve as a billboard.
Download Link
Blind Spot Billboard - 14x48ft
Maneuvering Billboard - 14x48ft
Maneuvering Billboard - 20x60ft
---
Digital Banners
Download these informative digital banners for use on your website. The sizes are standard "ad units" that are universally used across the web.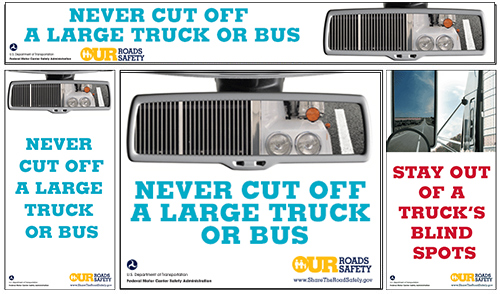 Download Links
Maneuvering Display 300 x 250
Blindspot Display 300 x 600
Maneuvering Display 300 x 600 
Maneuvering Display 728 x 90
---
Radio Spots
These engaging radio spots convey key safety messages to listeners. Incorporate them in presentations or pitch them to your local radio stations as public service announcements.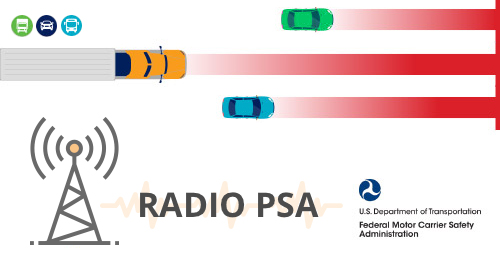 Download Links
Obstructed View :30 Radio Spot
Six Seconds :30 Radio Spot
Stopping Time :15 Radio Spot
Reminder :15 Radio Spot
Updated:
Friday, July 7, 2017