Steps to Select a Mover
Moving is a significant event in anyone's life. While most moves go smoothly, there are some dishonest or "rogue" movers that may try to take advantage of you. The best defense against moving fraud is to be informed and aware of your options when choosing a moving company.
Here are five steps to help you select a reputable interstate mover and avoid becoming a victim of moving fraud.
1) Get a written estimate.
Get a written estimate from several movers and compare them. The estimate should be based on an actual in-person inspection of your household goods.
2) Make sure the mover is authorized to move your household goods and insured.
A U.S. DOT number is required by FMCSA for interstate moves. (For moves within a state, requirements vary. Check with your state, county or local consumer affairs agency or your state attorney general.)
FMCSA's mover search tool gives you up-to-date access to registered interstate movers and their complaint history.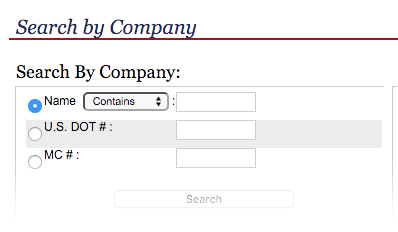 3) Check the mover's complaint history in the FMCSA search tool database.
You can also contact your local Better Business Bureau and consumer protection agencies.
4) Remember your priorities when choosing a mover.
If you hire a mover based solely on the lowest price, you may be sacrificing other things that are actually more important, like getting your possessions moved safely and delivered on time. And remember, movers are required by law to deliver your goods for no more than 10% above the price of a non­binding estimate. This is known as the 110 percent rule.
5) Do your homework.
Read Your Rights and Responsibilities When You Move, a booklet from the Federal government that your mover is required to give you if you are moving from one state to another. This booklet also has information you'll need if your goods are lost or damaged during the move.
Last updated: Wednesday, June 21, 2023