Moving Industry Resources
The Federal Motor Carrier Safety Administration's (FMCSA) Protect Your Move campaign aims to combat interstate household goods moving fraud by educating consumers on how to plan a successful move, and how to report if they have been victims of a moving scam. 
Here's how you can help. 
The moving industry is the first line of defense to help protect consumers from unscrupulous movers. When your potential customers are searching for a mover, it's important they know how to spot the red flags of moving fraud, so they can hire a reputable company.  
Here's what you can do:
Let your potential customers know you are registered with FMCSA and encourage them to search for you on the www.protectyourmove.gov mover search database.
Provide customers with print copies of the Your Rights and Responsibilities When You Move handbook and the Ready to Move brochure, and emphasize your commitment to consumer protection.
Share the free consumer tools and resources on this website with your customers through your website and marketing materials, like this registered mover search tool and this moving checklist. 
Download the materials below for your customers or add links to them on your website.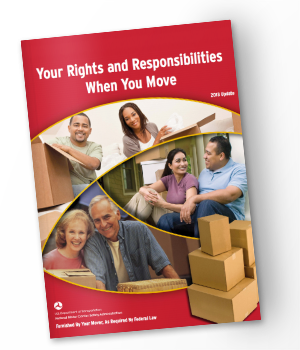 Download the Rights and Responsibilities Handbook
Your customers probably have tons of questions before they move and the Rights and Responsibilities handbook is here to help. Provide them with this resource to give them a reference point over the course of their move.
Interstate household goods carriers are required to provide customers with the Rights and Responsibilities handbook and the Ready to Move brochure.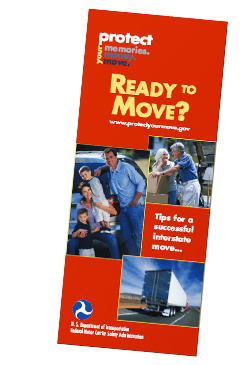 Download the Ready to Move Brochure
Help your customers prepare for a smooth move with this Ready to Move brochure. DOT requires that movers provide all consumers with this brochure ahead of a move. 
If your organization would like more printed copies of the Consumer Rights and Responsibilities handbook and Ready to Move brochure, please email FMCSA.Outreach@dot.gov.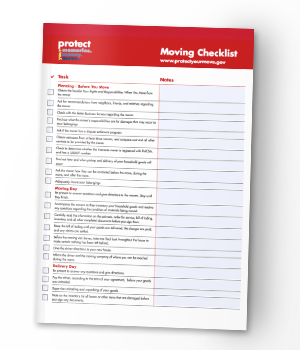 Download the Moving Checklist
Make moving as convenient as possible for your customers by providing them with this checklist to make sure they have everything they need ahead of an interstate move.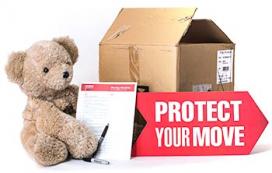 Last updated: Thursday, March 21, 2019