Protect Your Move Toolkit
Moving your household from one state to another is a big job. We have just the toolkit you need for that job. Check our Protect Your Move Toolkit for a handy list of resources to avoid common mishaps and get onto the new adventure that awaits you. Below you'll find free tools from the FMCSA with the facts you need to prepare and protect your move.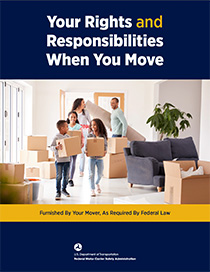 Your Rights & Responsibilities Handbook
Keep this FMCSA booklet handy throughout your moving process. Know your responsibilities, especially how to find a reputable mover registered with the FMCSA. In case any problems arise, know your rights.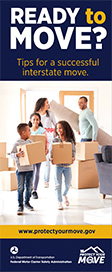 Ready to Move? Brochure
The FMCSA's Ready to Move brochure includes checklists for: before you move, moving day and delivery day. These tips will help you prepare to move with confidence. Download this important resource to prepare for a smooth move.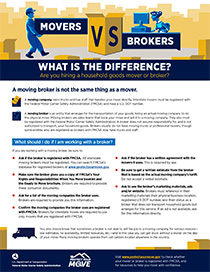 Movers vs. Brokers Factsheet
Whether you choose a broker to arrange the move or go direct to a moving company, know what type of company (or companies) you're hiring to avoid moving delays, additional costs or scams. Here's what you need to know.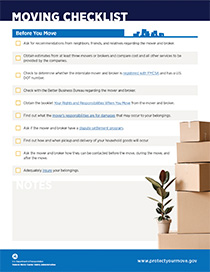 Moving Checklist
The FMCSA's Moving Checklist is a convenient tool. It will guide you before you move, on moving day and on delivery day. This list will prepare you in advance so you won't miss any important step for a successful move.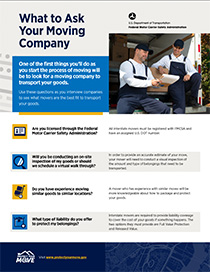 Questions for your Movers 
Know what to ask your mover as you plan for a hassle-free move out of state. This list of questions and will guide you to beware of fraudulent companies and their practices.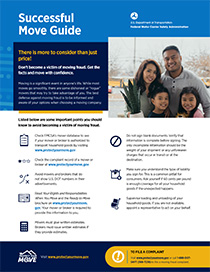 Guide to a Successful Move
Consider more than just price when selecting a moving company. Download this factsheet to get the facts, know who to contact and what to do if you have a complaint.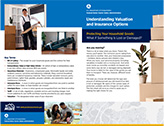 Understanding Valuation Insurance
Federal law requires interstate movers to offer liability coverage. Consumers have two options for coverage: full value protection and released value. Learn more about your rights should any of your items get lost or damaged.
Mover vs. Broker Infographic
This infographic sums up the main differences between working with a moving broker verses a moving company. Share this illustration to help others who are planning a big move.
Last updated: Thursday, July 20, 2023