FMCSA Military Driver Programs Brochure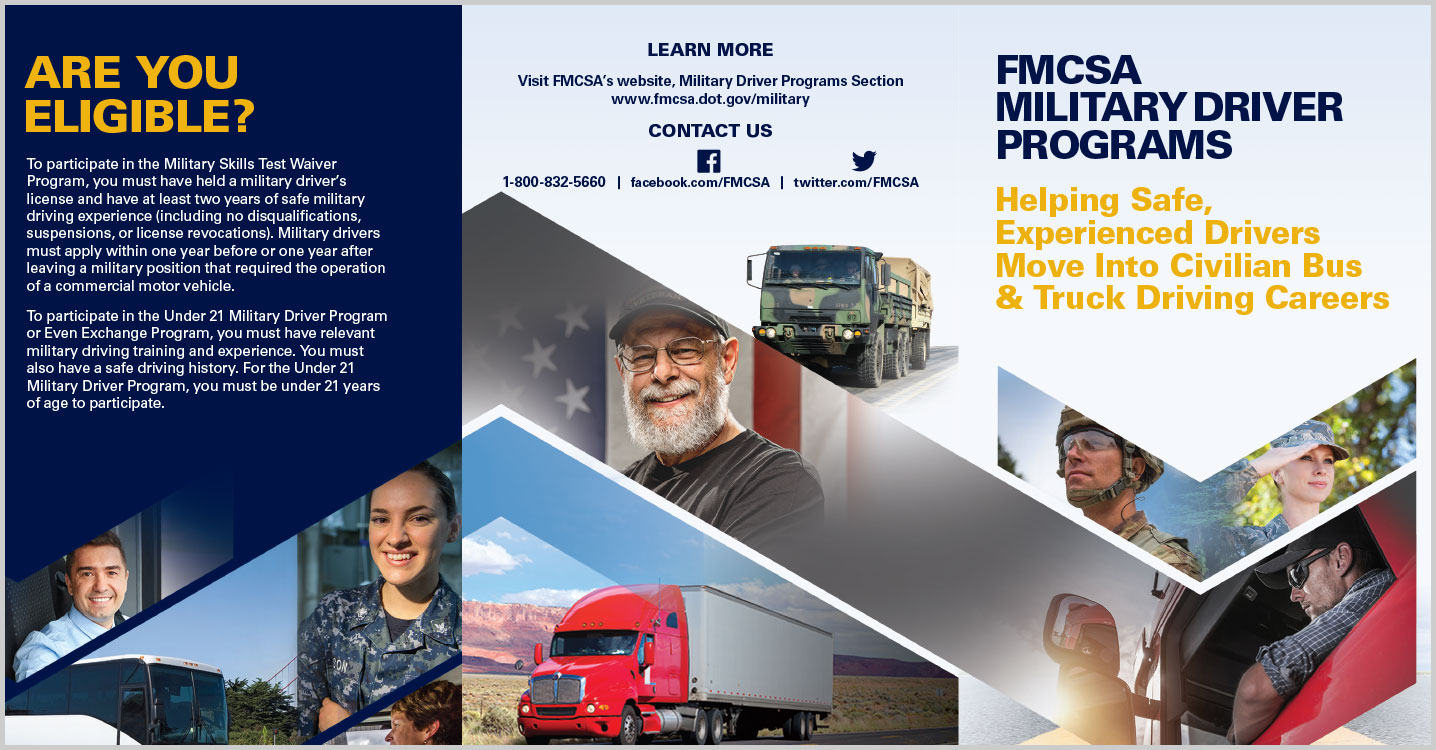 This brochure provides an overview of FMCSA programs that make it easier, faster, and less expensive for experienced military drivers to obtain commercial driver's licenses. Experienced and skilled drivers are in high demand, and qualified military drivers are excellent candidates for bus and truck driving careers. 
DOT is committed to ensuring that information is available in appropriate alternative formats to meet the requirements of persons who have a disability. If you require an alternative version of files provided on this page, please contact FMCSA_HOST@dot.gov.
Last updated: Wednesday, September 16, 2020