How to Report a Tip
If you believe you've witnessed, or are a victim of potential human trafficking activity, seek help. Report it to one of the various national avenues below.
-- In an Emergency, Call 911 --
Human Trafficking is a crime involving the exploitation of someone for the purposes of compelled labor or a commercial sex act through the use of force, fraud, or coercion. Where a person younger than 18 is induced to perform a commercial sex act, it is a crime regardless of whether there is any force, fraud, or coercion. Victims can be anyone from around the world or right next door: women and men, adults and children, citizens and noncitizens alike.
NATIONAL HUMAN TRAFFICKING HOTLINE
1-888-3737-888
or text 233733
GET HELP and connect with a service provider in your area
REPORT A TIP with information on potential human trafficking activity
LEARN MORE by requesting training, technical assistance, or resources
The National Human Trafficking Hotline (NHTH) is a national, toll-free hotline available to answer calls from anywhere in the country, 24 hours a day, 7 days a week, every day of the year. The NHTH is not a law enforcement or immigration authority and is operated by a nongovernmental organization funded by the Federal government.
U.S. DEPARTMENT OF HOMELAND SECURITY
1-866-347-2423 (U.S.)
1-802-872-6199 (International)
Call the U.S. Immigration and Customs Enforcement (ICE) Homeland Security Investigations (HSI) Tip Line directly to report suspected human trafficking activity and get help 24 hours a day, 7 days a week, every day of the year. Highly trained specialists take reports from both the public and law enforcement agencies on more than 400 laws enforced by ICE HSI, including those related to human trafficking.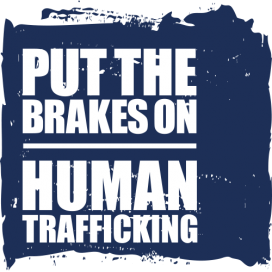 Last updated: Wednesday, July 24, 2019