About Tech-Celerate Now
Tech-Celerate Now is a Federal Motor Carrier Safety Administration (FMCSA) program, with funding and technical support from the Department's Intelligent Transportation Systems Joint Program Office, for accelerating the adoption of advanced driver assistance systems (ADAS) in the commercial motor vehicle (CMV) industry. 
---
The Tech-Celerate Now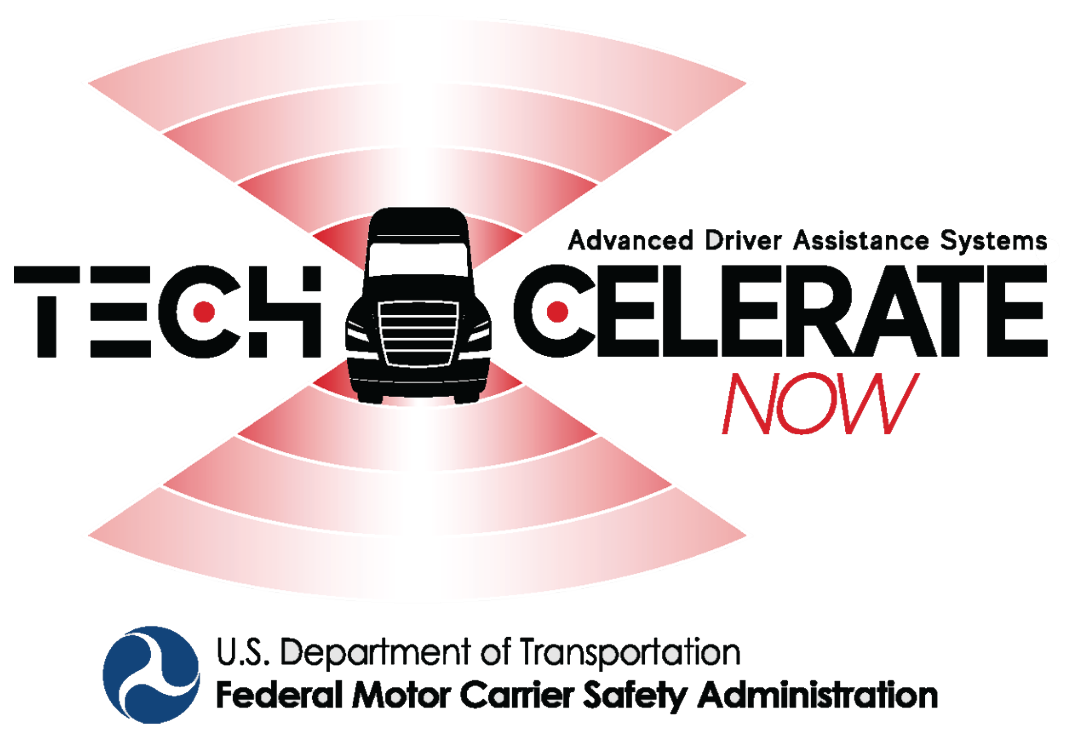 Advances in technology offer a promising path to making the Nation's roads safer. Blind-spot warning systems, automated emergency braking, air disc brakes, and other technologies can give truck and bus drivers the information and assistance they need to avoid dangerous situations or react in time to prevent a safety-critical event from becoming a crash. Many of these technologies are already in widespread use on passenger vehicles but have yet to see general deployment on trucks and buses.
Tech-Celerate Now involves research into emerging ADAS technologies; industry experiences, perceptions, and adoption rates; technical and market influences on adoption; and means of fostering adoption to reduce the number and severity of crashes involving CMVs.
For more information, read the Tech-Celerate Now brochure.
---
Phase 1 Program Team
The Tech-Celerate Now program consists of two phases.  The initial first phase started in September 2019 and concluded in February 2022.  Phase 2 is in the planning stage and will include an expanded national outreach and education campaign, measure ADAS safety impacts and the effectiveness of the campaign, and conduct annual reporting. 
The Phase 1 program team consisted of the following entities:  Noblis, a not-for-profit technical organization, was the prime contractor. ATRI and ATA served as the primary liaisons with the trucking industry for this project and played active roles in project outreach, and the OOIDA Foundation served as liaison to the owner-operator community. VTTI provided technical support and data analysis. Global-5 produced project videos, and KAI served a technical advisor.
Last updated: Thursday, May 12, 2022