Operational Test of In-Motion CMV Inspections (Level VIII Inspections)
Project Goal:
Implement an operational test of electronic, in-motion commercial motor vehicle (CMV) inspections, referred to as Level VIII Inspections, to measure the safety, efficiency, and environmental impacts; and determine the feasibility of nationwide adoption.
Background:
In 2017, the Commercial Vehicle Safety Alliance (CVSA) developed criteria for new type of inspection (Level VIII) that would enable enforcement personnel to assess the safety compliance of a CMV electronically, while the vehicle is in motion, and without direct interaction with a safety official.
In recent years, technology vendors have made significant progress in electronically collecting and transferring motor carrier and vehicle data in real-time, but to date, a full test of the Level VIII concept has not occurred.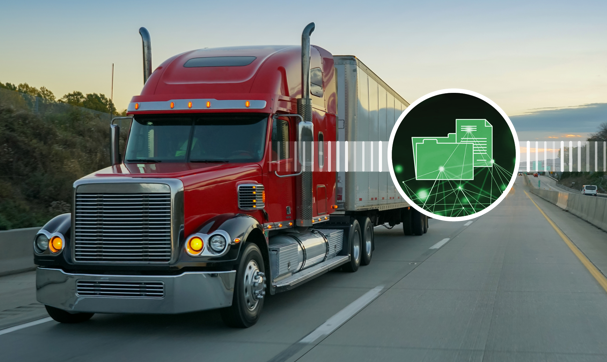 Summary:
In collaboration with CVSA, FMCSA's goal is to enable Level VIII Inspections by working with States and technology vendors to provide the capability to make the electronic transfer of the Level VIII data possible, and by implementing an operational test to measure the impact of adding in-motion inspections as another tool for monitoring motor carrier safety compliance.
As envisioned, participating vehicles in the test would wireless transmit key safety data, which would be evaluated electronically while the CMV is in motion. Vehicles with better compliance would receive a message to bypass physical inspection, and the in-motion inspection results recorded in the carrier's safety record. Carriers identified by the Level VIII Inspection as higher risk would be required to stop for a conventional inspection. The electronic data would pre-populate the inspection report, reducing both the amount of time the vehicle spends off-road and the potential for manual entry errors.
If implemented nationwide, Level VIII Inspections have the potential to:
INCREASE INSPECTION EFFICIENCY TO MINIMIZE SUPPLY CHAIN DISRUPTIONS

– Level VIII inspections do not require the vehicle to stop, saving time for both enforcement personnel and motor carriers.

Address the climate CHALLENGE

– since electronic inspections happen while the vehicle is in-motion, they eliminate emissions from vehicle acceleration, deceleration, and idling, which happen when a vehicle stops for a tradition inspection.

IMPROVE SAFETY

– electronic inspections better leverage FMCSA's existing resources to intervene with more carriers and collect more data on each carrier. Integrating Level VIII Inspection results into the Agency's performance-based measurement systems will enable FMCSA to better prioritize motor carriers for further intervention.
Please send questions or feedback about this project to FMCSALevel8@dot.gov. 
Contractor:
Volpe Center
Last updated: Tuesday, November 1, 2022